Lisa (Geiße) / 璃彩 Skilled florlst, seif taught artist and all-rounder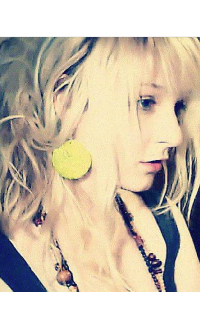 1990年6月20日産まれ、ドイツで育つ。Lisaはtattoo flashを創ったり、誰かを幸せにすることを楽しんでいる伝統芸術のアーティスト。どんな環境であってもクリエイティブでいる。愛を持って楽しんで描く。彼女の作品は生と死の間の動機の融合である。彼女のスタイルは伝統的から写実主義までと幅広い。
20.06.1990- born, raised and based in Germany- Lisa is a small artist of traditional arts having fun creating tattoo flash or other works to support or make people happy. Being creative in all circumstances is her way to go on. To draw for fun, with love.
Her creations are a fusion of motives between life and death.
Her style reaches from oldschool to realistic reproductions.
She draws for commissions and produces limited edition reproductions of some of her drawings using a printing process. Support her in her early beginnings.
Contact : drawingsbylisag@gmail.com
2016SS COLLECTION
LISAの碇
Fishhook mobile "DECOR"
Don't adorn yourself with borrowed plumes! However… In this case we angled alot out of the sea. The fishhook seems to be a bizarre mobile. Decorated with the death- decorated with colour. With this oversized shirt you will be focused. Your focus to combine it to anything you like.